Shendy's Swim Programs
All of our programs are taught by certified Lifesaving Society instructors. Instructors also complete staff training in order to work at Shendy's. Our programs specialize in individual training and attention. We try and accommodate every child's needs.
CPR & First Aid
We offer a variety of CPR and First Aid programming, that can be tailored to your specific needs. We specialize in family, infant, child and adult first aid. Offering certifications in Basic, Emergency, and Standard First Aid, along with CPR A, B, C and AED courses. Our certifications can be WSIB compliant.
Contact us with questions about your specific needs
Parent & Tots
Ages 6 months to 3 years
Spend quality time with your child while you both have fun and learn and socialize. Through structured in-water interaction between parent and child, we stress the importance of play in developing water-positive attitudes and skills. We provide Lifesaving Society Water Smart® tips on keeping your child safe in any aquatic setting. Certified instructors provide guidance and answers to your questions.
LifeSaving Swim Pre-School: Levels 1-5
Ages 3 years to 5 years
Give your child a head start on learning to swim. The Lifesaving Society Preschool program develops an appreciation and healthy respect for the water before these kids get in too deep.
In our basic aquatic progressions we work to ensure 3 to 5-year olds become comfortable in the water and have fun acquiring and developing a foundation of water skills. We incorporate Lifesaving Society Water Smart® education in all Preschool levels.
LifeSaving Swimmer 1-10
Ages 6 years and above
AT-A-GLANCE
The Lifesaving Society's 6-level Swimmer program makes sure your children learn how to swim before they get in too deep. Swimmer progressions accommodate children 5 years and older including absolute beginners as well as swimmers who want to build on the basics.
We stress lots of in-water practice to develop solid swimming strokes and skills. We incorporate Water Smart® education in all levels.
Patrol Program
Rookie, Ranger, Star
Ages 6 years and above
AT-A-GLANCE
This program is a fantastic way for students to improve their stroke mechanics, physical strength, and both muscular and cardiovascular endurance. Students participate in a variety of activities that challenges them through fun and creative lessons! This program is recommended for swimmers who have completed LifeSaving Swimmer levels and are not yet ready for Bronze Star.
Fitness
Lifesaving Society's Bronze, Silver and Gold Fitness Levels to promote endurance training, physical fitness and strength. Well suited for students interested in swimming for fun and fitness and to maintain stroke mechanics and endurance.
Bronze Star
For children less than 13 years old who have completed all Rookie/Ranger/Star Patrol levels.
Bronze Medallion
Prerequisite: 13 years of age OR Bronze Star
Rescuers learn tows and carries, defence methods and releases in preparation for challenging rescues of increased risk involving conscious and unconscious victims of various types. Lifesavers develop stroke efficiency and endurance in a 500 m timed swim. This course combines knowledge base components with physical skills.
Bronze Cross
Prerequisites: Bronze Medallion and Emergency First Aid
Building on the Bronze Medallion award, this course challenges the candidates to achieve greater physical challenges and more difficult rescues. The candidate is evaluated on knowledge, skill and physical abilities.
Nationaal Lifeguard (Formerly NLS)
Prerequisites: 16 years of age, Bronze Cross and Standard First Aid
Shendy's Swim School offers lifeguard training via the LifeSaving Society's NLS program. This course covers lifeguarding theory, skills and practice.
Adult Lessons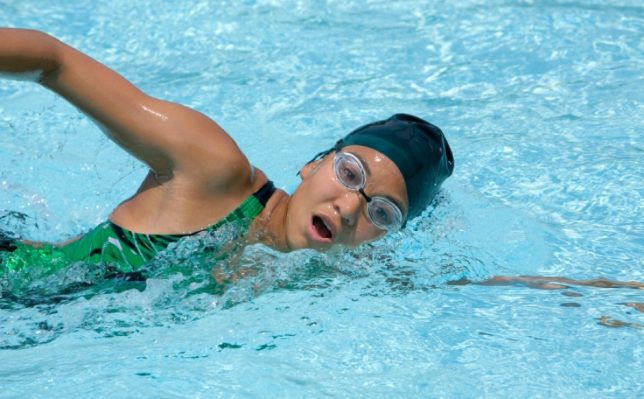 Adult learners have varying swim experience and aquatic backgrounds. As such, our adult lessons are tailored to the adult swimmer based on their needs and goals.
Aquafit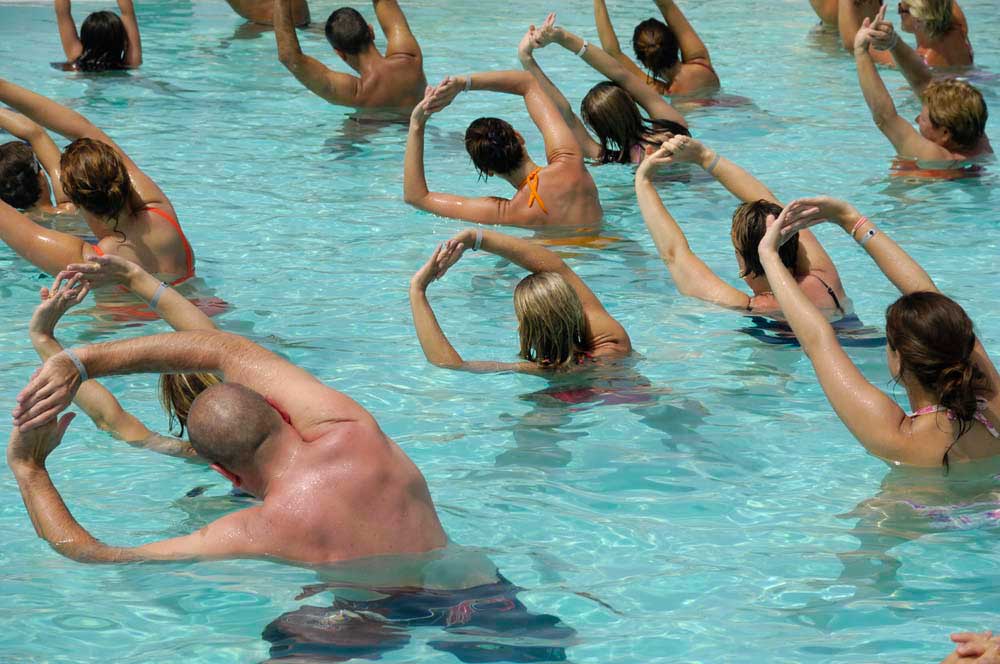 Calling all fitness enthusiasts looking for a great workout minus the sweat! Join our AquaFit class for a water workout to help you improve your overall muscular strength, flexibility and aerobic capacity. You will feel energized and ready to take on the day! Learn More
School Programs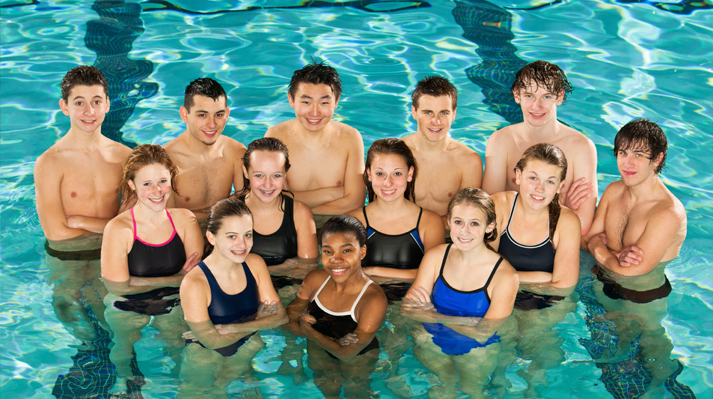 This class takes full advantage of the outstanding resistance of water to develop aerobic capacity, muscular strength and endurance. Using vertical propulsive and anchored movements, manipulating surface area and ranges of motion, participants will benefit from this resistance training.
Aqua Restore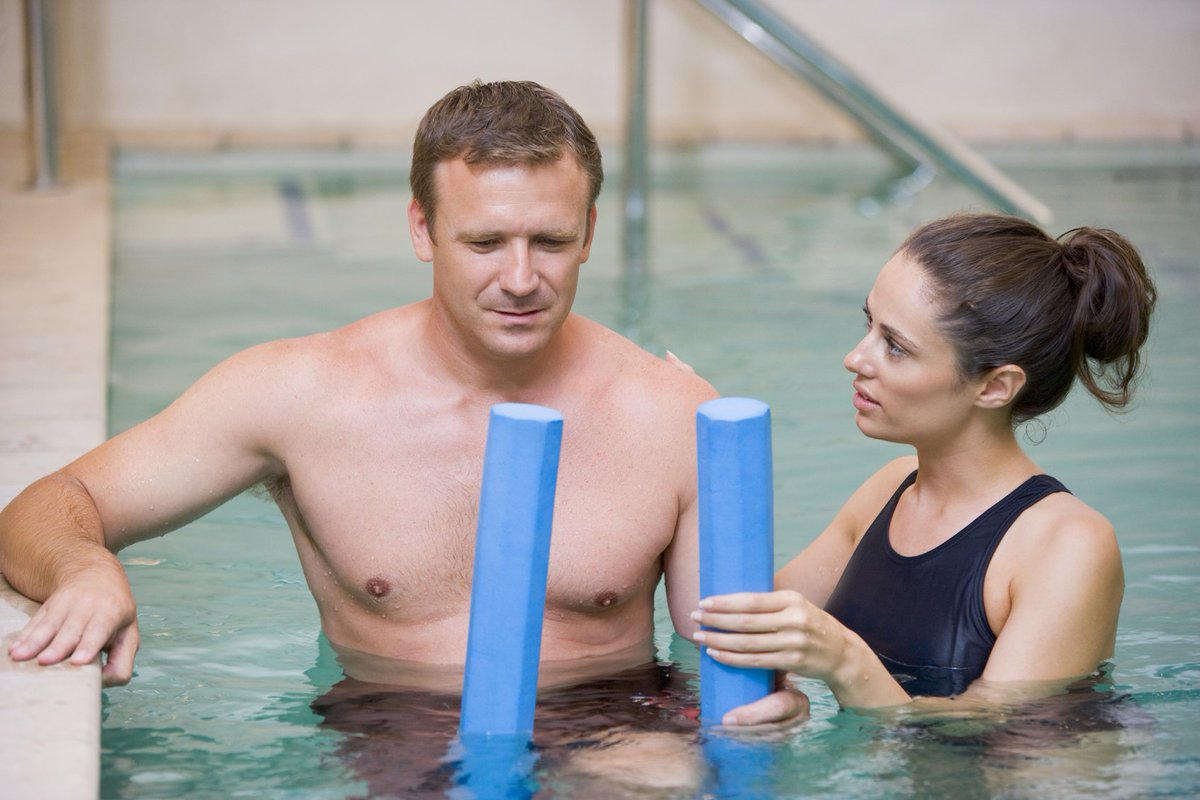 If you are tired of the same on-land rehabilitation routine and want to possibly speed up your healing process, come to our AquaRestore class and see the benefits of water-based therapy. Feel the soothing massage-like effects of the warm salt-water as you repair your injury restoring strength and flexibility and building up your endurance. AquaRestore provides an opportunity to heal with little risk of impact or muscle soreness.
Senior Aquafit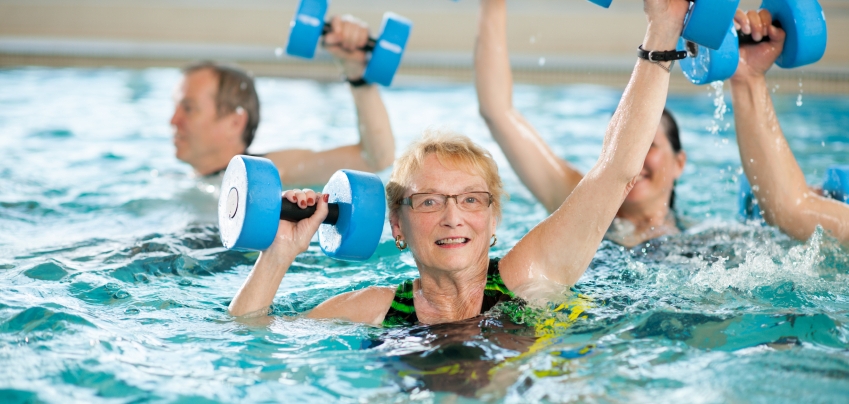 For those new to the water or newly returning to the water, this 45 minute class in a warm, salt water pool, will get you exercising in a gentle way. Participants will experience the massaging effects of water while enhancing their strength, flexibility and endurance. Pool props such as aquatic belts and noodles will assist with your buoyancy. No need to get your hair wet, but be ready to feel the healing effects of water all over your body. No previous experience in the pool is required. Learn More
Swimfin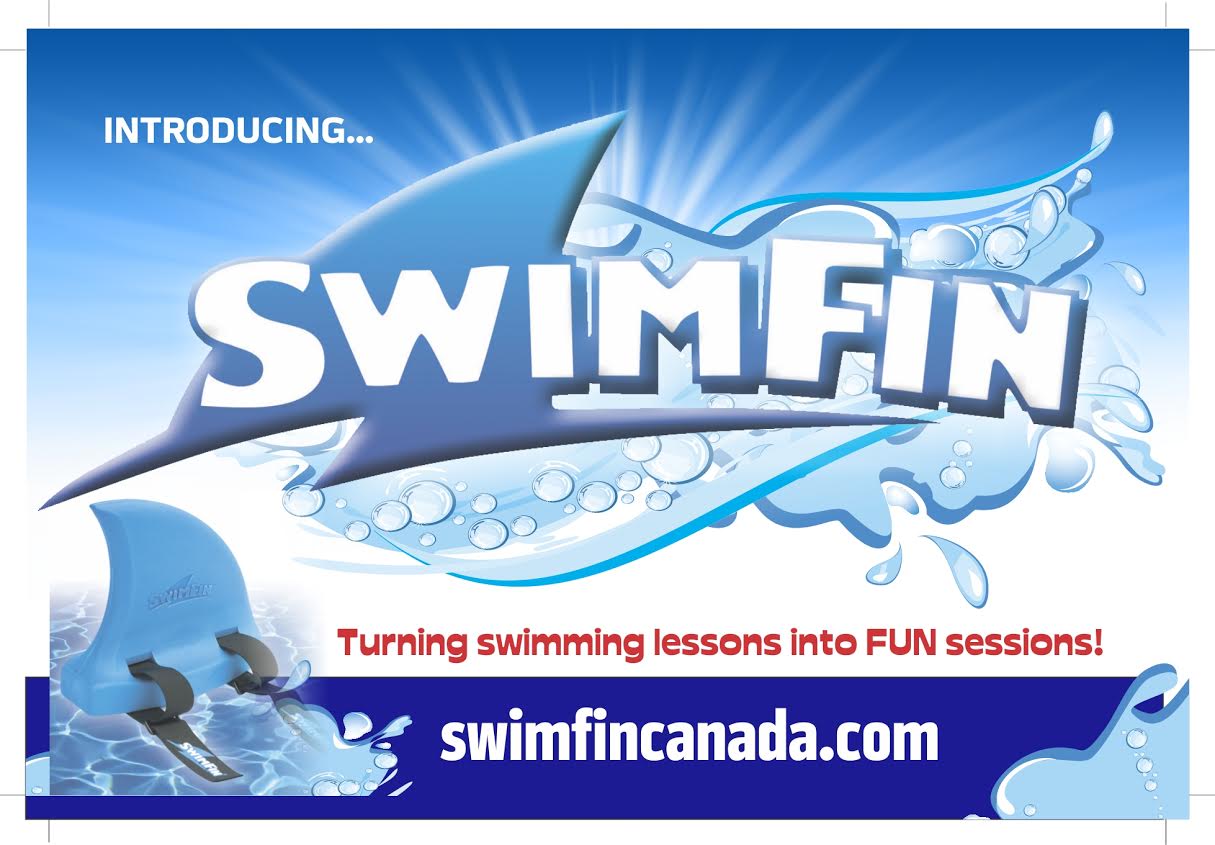 SwimFin is the first truly new development in the teaching of swimming for decades – tried and tested to assist anyone in learning to swim. Unlike arm-bands, noodles or other devices, SwimFin works in harmony with the body, helping to develop a better and more natural swimming position. SwimFin compensates for different abilities, providing as much support as the swimmer needs, yet giving confidence to even the most timid learner.