Classes for seniors are suited for participants who have never been in a pool or are eager to get back in. All you need is your bathing suit and towel, we have everything else you will need.  Our instructors are personable and energetic to help you stay motivated and have fun.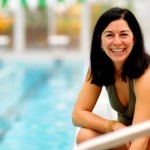 Julia Cabral

Certified Aqua fitness group instructor, Aquatic personal trainer, Aquatic post-rehab and Arthritis specialist, Aqua running specialist Julia has been an active member of the fitness industry for 20 years. Starting in land-based group fitness she has become a certified Aquafit instructor. With a wealth of experience in the specialized areas of Aquatic personal training, Aquatic post-rehab (joint replacements, arthritic conditions and general injuries).
Instruct fitness classes including muscle toning, aerobic exercise, strength and endurance.
Assists participants to set and achieve their fitness targets
Develops training sessions to help individuals recover from injuries and surgeries.
Extensive knowledge of aquatic fitness training and teaching techniques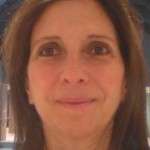 Carole Bonnici

A Health & Fitness Professional, Carole's passion is to help people move safely, with ease & pain-free. Certified in Aqua-fitness (including post-rehab, water-running, pre- & post- natal, & aqua yoga), she recognizes that the water is an ideal medium for rehabilitation, fitness, & recreation. Her certifications include: Personal & Group training specializing in Older Adult Fitness & Nutrition & Wellness, Yoga (for Seniors, Runners, & Round Bodies), Tai Chi, & Pilates. She is also a First Aid instructor with the Canadian Red Cross.